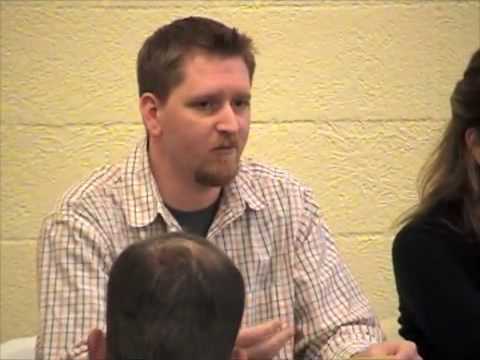 Ash Buckles was one of our expert panelists at the CoWork Utah Tweetup last week.
After inadvertently implying that the other panelists may have put our audience to sleep, Ash Buckles settles in with some solid advice on how to use Twitter in daily activity. What he follows, and why he unfollows. He uses Twitter to promote activities, promote work, and speaking events in which he is involved. Ash was both hired and fired in Twitter (lost a contract). He talks about building trust on Twitter, and credits networking for his successful roll in social marketing leadership.
Ash Buckles has become an icon in the Utah social media scene. His interests are in SEO, blogging, web development, mobile, art, and social media. Ash Buckle's is passionate about new technologies and spends his free time keeping up with the latest marketing and application techniques. A graduate of BYU in Information Systems and Business Management, Ash is an avid Twitter user, as his followers already know. You can find Ash Buckles online at his blog at http://www.ashbuckles.com/
You can follow Ash Buckles on Twitter at: @ashbuckles
Don't forget to follow Social Hat on Twitter for occasional updates on social media marketing, more videos and some awesome interviews.
Wash. Rinse. Retweet.
Special Thanks to Paul Hadley for recording the event, editing, and posting to YouTube.
Social Hat is Jack Hadley and Cary Snowden. Follow us on Twitter.