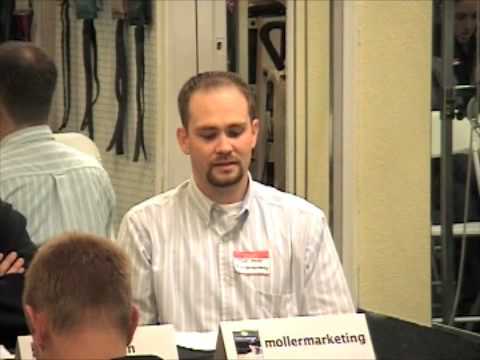 Nate Moller was one of our expert panelists at the CoWork Utah Tweetup last week.
In Nate's opening statement he gives a terrific overview of his experience getting Shaquille O'Neil to follow him on Twitter, and a few ideas on how he is following up on the opportunity. He also mentions some interesting blogs and upcoming posts he plans to write.
Nate Moller is a marketing expert with successes at Prosper, Inc. and a range of Internet startups an endeavors. Nate has a passion for helping others understand how to use the Internet to market, and writes about this on his blog at http://mollermarketing.com.
You can follow Nate Moller on Twitter at: @mollermarketing
Don't forget to follow Social Hat on Twitter for occasional updates on social media marketing, more videos and some awesome interviews.
Wash. Rinse. Retweet.
Special Thanks to Paul Hadley for recording the event, editing, and posting to YouTube.
Social Hat is Jack Hadley and Cary Snowden. Follow us on Twitter.